PROVIDING REHABILITATION SERVICES SINCE 1989
Our team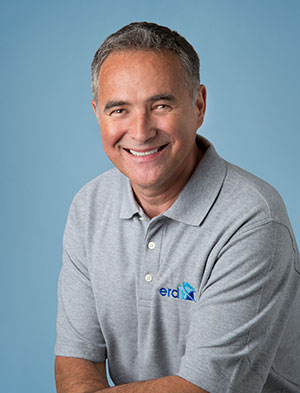 FRANCISCO GREGORIO
Founded ERD inc 1989.
Physiotherapist,
Graduated from McGill University in 1983.
D.O., Member of Ostéopathie Québec.The past 30 years have been quite the journey. A variety of work settings have included a private out-patient clinic, a major rehabilitation institute, CLSCs, acute hospitals and of course home care. Along the way continued education courses have exposed me to many aspects of our profession and how we can support the amazing human machine/being from cradle to grave. The additional training as an osteopath has given me another vision into the human state and offers further tools with which to support my clients. Seeing clients both at home and at the out-patient clinic further enriches my vision and skill set.
Having a dual responsibility of clinician and administrator of ERD, gives me a unique point of view which allows me to see my clients in their multi-facetted aspects.
Having had the opportunity to follow some of my neurologically impacted clients for over 30 years has also allowed me a peek into family and social dynamics, making my job ever so much richer. It has been a privilege to work with my clients over the past decades and I hope to continue doing so for a few more.
ISABELLE THIBOUTOT
With ERD since 1999
Physiotherapist
I have over 20 years' experience as a physiotherapist, having graduated from the University of Montreal in 1993 and joining ERD in 1999. I have extensive experience in orthopedics, neurology and home care.Seeing people recover their independence and resume their leisure activities is for me a source of great motivation. Health, in all its aspects, has always fascinated me and at the age of I decided I wanted a career in that field. A healthy and active lifestyle is my first priority and I participate in running, yoga, cycling, tennis, skiing and snowshoeing. I also have a passion for dogs.
KEREN MANN KNOPP
With ERD since June 2001.
Physiotherapist,
Graduated from McGill University in 1979. Professional experience is in spinal cord injury, stroke and head injury rehab since 15+ years followed by geriatric rehab since 20+ years. Professional interest are neurology, geriatric rehab. and community medicine. Personal interests are family, sports, travel, gardening and quilting. As well as giving me the opportunity to increase our client's functional autonomy, therefore allowing them to remain independent longer in their homes, my career with ERD has allowed me the opportunity to assess their needs and develop treatment programs. These programs enable clients, even within a care environment, to maximize their potential, learn new techniques and help maintain health and mobility. It has been very rewarding.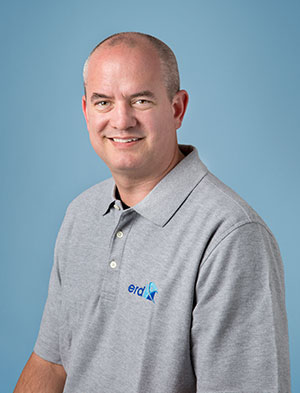 DANIEL MORIN
With ERD since January 2004.
Physical Rehabilitation Therapist,
Graduated from CEGEP Montmorency 2003.
Special interests in rehabilitation, geriatrics and community medicine.
HÉLÈNE VANIER
With ERD since June 2001.
Physical Rehabilitation Therapist,
Graduated from CEGEP Montmorency in 1999 as physical rehabilitation therapist  and in 2000-2001  graduated from the institute physio -Concept as massage therapist (Swedish massage, shiatsu initiation and suitable for pregnant women ). After  3 years of private clinical experience in orthopedics I joined ERD where I have been for the past 14 years. This aspect of my career has exposed me to in-home rehabilitation where I work with individuals experiencing loss of autonomy either from acquired conditions (neurological and orthopedic) or from the normal ageing process (geriatrics).
My professional skills, dedication to my work, ability to adapt and support my clients progress towards autonomy make of me a therapist with whom a maximal result is guaranteed.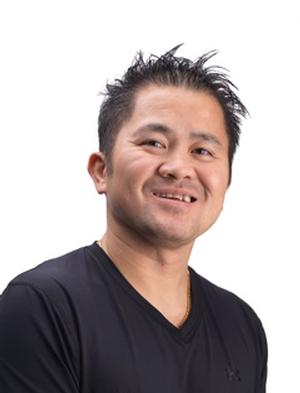 VAN VIET PHUNG
With ERD since March 2005.
Physical Rehabilitation Therapist
My name is Van Viet Phung and I'm from Vietnam. I graduated in 2000 from Marie-Victorin College in Physical Rehabilitation Techniques. I have completed the 5 year first-cycle section in osteopathy at College of Osteopathic Studies Montreal (CEO) and a year of Kinesiology at the University of Montreal. Before joining ERD in march 2005, I worked for over 4 years in an out-patient private.
What I like about my work is the human side of rehabilitation. I work with clients with significant challenges, each unique to the client and his situation. The approach is completely different from that of conventional physiotherapy and although it is demanding it is also very rewarding. I constantly encourage my clients to get out of their comfort zone and explore their capacities, accompanying them into this unknown and scary context. They always end up excelling at the task and realize they are capable of much more.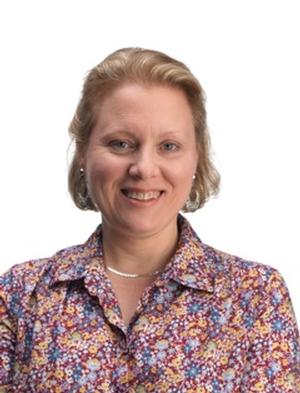 BRIGITTE GAUVIN
With ERD since June 2001.
Physical Rehabilitation Therapist
 Graduated from Collège Montmorency in 1986.What I like most of physiotherapy is its effectiveness both in terms of prevention and treatment. I am passionate about everything related to falls prevention, neurology, orthopedics and rheumatology. The prevention and treatment of osteoporosis interests me even more. Finally, I always had at heart the safety stakeholders (and patients) what motivates me to pass on my knowledge as a trainer PDSB .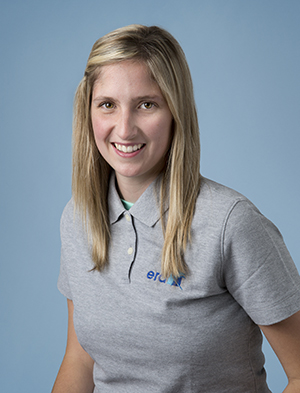 SHEILA LABONTÉ
With ERD since January 2009.
Physical Rehabilitation Therapist,
Graduated from CEGEP Marie Victorin 2008.
Since I started as a therapist, I have been fortunate to work with a senior clientele in their living environment. What I love about working in the client's home is to adjust my interventions to their environment and thus keep their independence as long as possible. In addition, our intervention program is adapted to their strengths and weaknesses including their interests and life habits that have been accumulated over their lifetime.
MARIANNE MARTIN
With ERD since august 2011.
Physical Rehabilitation Therapist
Graduated from collège Montmorency in 2011.
I have always been fascinated by how the human body functions and adapts. It's rewarding to help people improve their autonomy and make their day easier. Each working day is a gift to myself, because I am happy in what I do!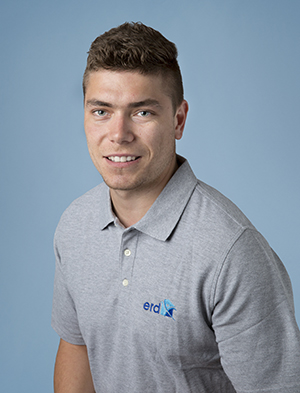 MIHAIL VASILEV
With ERD since August 2013.
Physical Rehabilitation Therapist
UMA RAJE
With ERD since 2016.
Physiotherapist,
Graduated  from Maharashtra University of Health Sciences (India) in 2006 with a Bachelors in Physiotherapy. I obtained my equivalency degree in Physical Therapy at McGill University in 2015. I am a licensed and registered physiotherapist with the Ordre Professionnel de la Physiothérapie du Québec (OPPQ). Through my work with diverse patient populations, I gained experience in the fields of neurology, orthopedics, paediatrics, and cardio-respiratory rehabilitation. I have also taken specialized courses and have an interest in pelvic floor physiotherapy. I keep current with the physiotherapy profession and am committed to furthering my education with plans to pursue training in various treatment techniques. In my spare time, I enjoy yoga, running, reading and travelling with my family.